Stainless Steel
FLUE LINERS
Stephens Chimney Sweep install two different types of liners in accordance with British standards and approved Document J building regulations.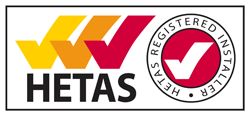 Grade 316 stainless steel liner is for all standard gas, oil and solid Fuel (logs, smokeless coal etc) appliances. Grade 904 stainless steel liner is more expensive but much more resistant to corrosion.
Manufactures warranties for stainless steel liners are from 10 to 25 years.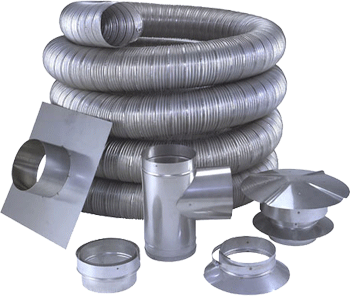 Reasons for stainless steel liner:
Manufactures recommendations – this includes all solid fuel stoves and log burners.
Old chimney/flue not working efficiently.
If 2 or more flues have been compromised (in a semi detached or terrace house the mid feathers which separate the chimneys can become damaged).
If the flue is greater than 12 metres in length, as there is a high chance of condensation. Lining will reduce this.
Helping to meet insurance requirements.
More efficient use of stove.