Chimney Sweep Day
Posted on May 2nd, 2018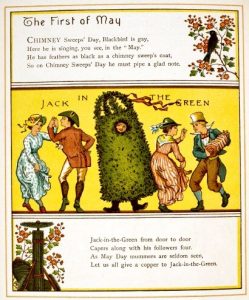 DEFRA on Open Fires and Woodburning Stoves from Stephens Chimney Sweep
Posted on April 5th, 2018
There has been news in the media recently about the use of wood burning appliances and open fires. I am often asked if the Government are going to ban wood burning stoves or open fires.
DEFRA state in there latest publication "We are not considering banning domestic burning. The Government recognises that many households have installed wood-burning stoves, and the Government is not seeking to prevent their use or installation. But we are keen to encourage consumers to switch to cleaner wood burning, this will directly benefit consumers in their homes, as well as improving the local environment."
DEFRA are currently seeking evidence from businesses like ourselves within the industry for data on the use of solid fuels such as house coal, smokeless coal, manufactured solid fuels and the use of wet wood for domestic heating. The Government's long term strategy is to see households move away from polluting fuels like house coal and wet wood (above 20% moisture) towards cleaner technologies.
As you know we do try to encourage the use of good quality dry wood of 20% moisture of less and smokeless fuels, as well as ensuring your appliances and chimneys are regular swept and maintained.
Don't forget that annual sweep!
Chimney Fire Safety Week
Posted on April 5th, 2018
Essex County Fire and Rescue Service are reminding people to make sure that their chimney is safe as part of National Chimney Fire Safety Week which runs from September 9 to 15.
Real fires create a warm and homely atmosphere but bring with them extra risks both from fire and carbon monoxide poisoning, but by taking a few extra precautions people can enjoy the glow of a real fire and make sure that they and their family stay safe.
Divisional Officer Neil Fenwick said: "Now as we head into autumn in the coming weeks many people will be lighting their fires for the first time in months, before they do that we recommend they carry out a few safety checks.
"First and foremost make sure that your chimney is clean and in good working order, this includes making sure that there are no cracks in the chimney and that it is clean of residue which could spark a fire, a blocked chimney can also cause a build-up of deadly carbon monoxide gas." Read More
Origin Two: Why Top Hats?
Posted on April 5th, 2018
A more recent story and maybe the origin of the top hat was that of another king of England. This time King George the second during his reign in the 1700s.
It was told that a mad growling dog startled the kings mount, causing it to buck and attempt to throw the king. A chimney sweep dressed in rags rushed through the crowd of onlookers catching the horse by its reigns and settling him. King Charles thanked the sweep by announcing that from that day forth chimney sweeps would be the only labour based job to be able to wear the clothing and top hat of the gentry and professions.
In those days I can imagine that this was a huge honour going from rags to wearing the cloths of a professional person that people must dip their hat too. The king also announced that chimney sweeps were lucky. Read More